The AJA Ki Pro is an impressive external recorder, but will their new CION camera be able to carve a place for itself in the ever-expanding  landscape of digital production cameras? Since the announcement at NAB 2014 the AJA CION has been on many people's radars and rightfully so. The new CION has a 4K APS-C sized CMOS Sensor, 22.5mm x 11.9mm. The PL mount can be removed so third parties may develop mounts for other lens types. AJA claims 12 stops of dynamic range and no word yet on base ISO. As we should suspect from the minds behind Ki Pro, the camera records in Apple ProRes.In 4K the camera will record Apple ProRes 4444 up to 30 fps and Apple ProRes 422 up to 60 fps.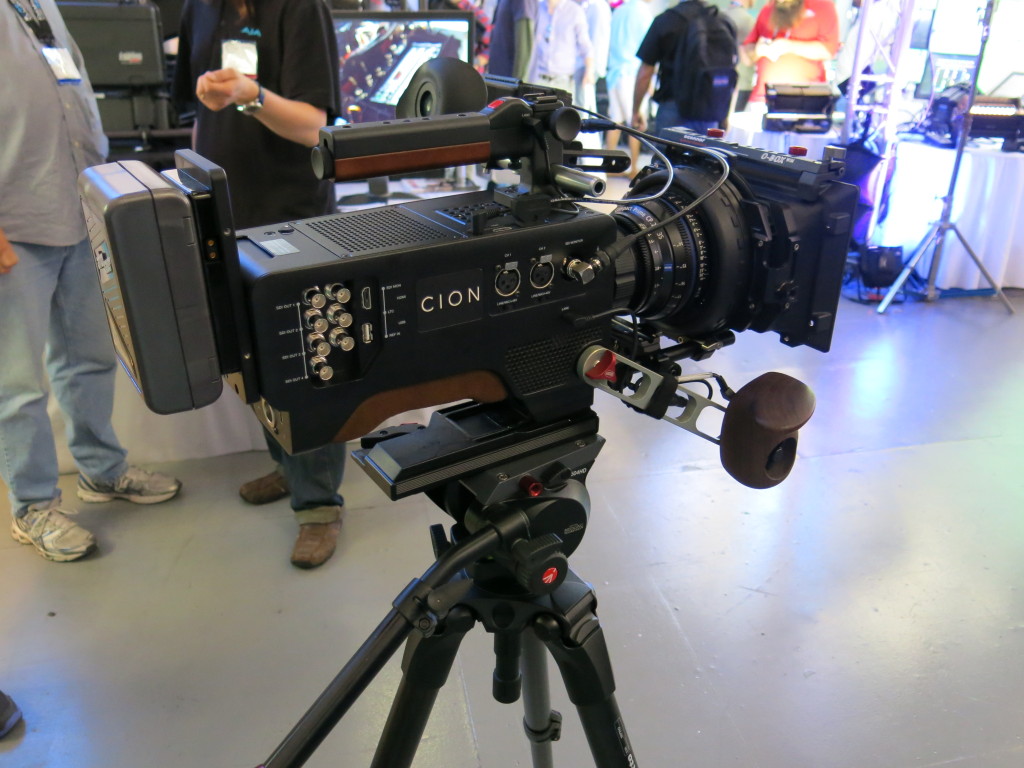 Like the Mercedes S-Class the AJA CION features wood grain and leather.
While the camera body is undeniably sleek, when I placed the CION on my shoulder I wished I was able to adjust where the weight of the camera was. Something ARRI  has mentioned feverishly about their new AMIRA. You're not able to "bake" in LUTs with the CION, the new Panasonic Varicam, ARRI AMIRA and Sony F5/55 all offer this feature.  You want video outputs? CION's got video outputs. Perhaps overkill in that department, the camera body has, 4x 3G-SDI, 2x 3G-SDI Monitor Outputs, 2x HDMI outputs. And you're going to need an external monitor, the 320×240 LCD should only be used for menu navigation.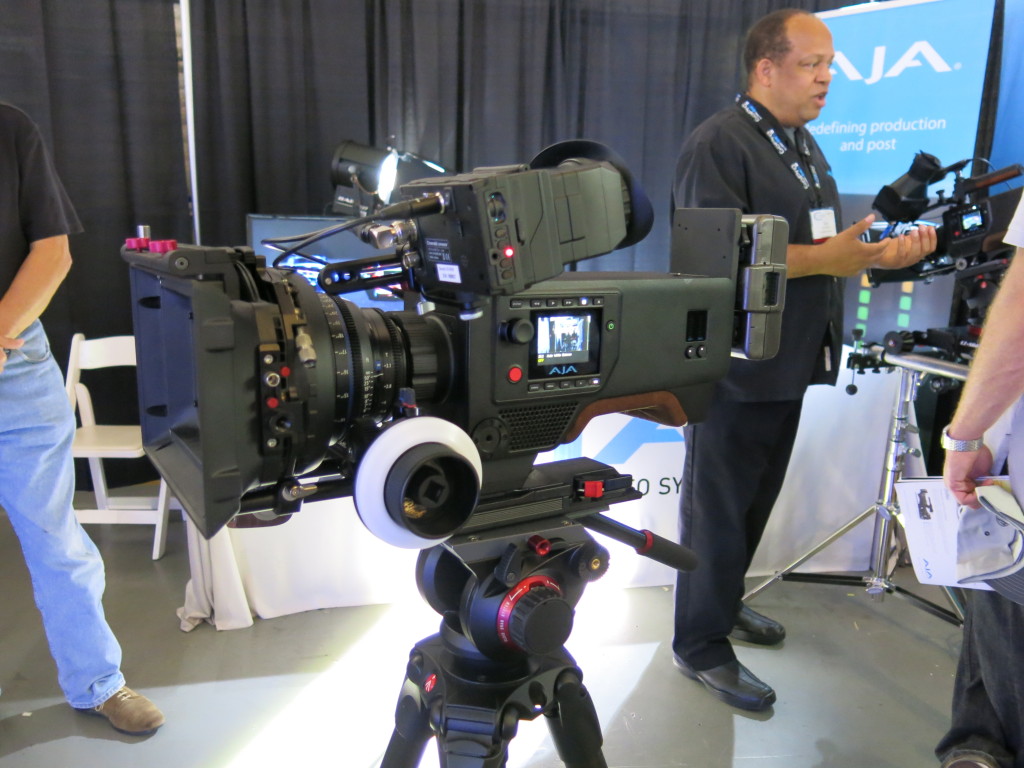 What is this? A screen for ants?
The CION will be available Summer 2014 for $8,995. It will require proprietary AJA Pak SSD media, $695 gets you 256GB and $1295 lands you 512GB. You'll also need the AJA Pak Dock a cool $395. Recording 4k ProRes 4444 is no light meal, even for the professional eaters behind the Ki Pro. I believe this proprietary media will be a huge factor to this cameras success or failure.  As an owner operator I want cheap media and if you won't let me use cheap media I hope your  proprietary solution blows me away. Clients request cameras and owning the "hot" camera can lead to more work. Look at the Canon C300 nothing to brag about on paper, but it has become a workhorse and highly requested camera. It will probably be sometime before I hear a client ask for a CION. That being said I applaud AJA for putting another horse in the race and forcing the behemoths of the industry to think twice before crippling their own tech to protect prices. Learn more about the CION over on AJA's website.